Clinical Resources
Search archived articles, review expert clinical advice, and access helpful professional links and information.
Advisory Board
---
Roxie M. Black
Topic: Play/Leisure/Social Participation
Dr. Black received her OT degree from Boston University in 1968, a master's degree in Adult Education from the University of Southern Maine in 1989, and a PhD in Educational Studies, with a focus on multicultural curricula from Lesley University in 2002. She has published several articles and book chapters in the area of diversity, and has co-authored two books on cultural competency, the latest being Culture and Occupation: A Model of Empowerment for Occupational Therapy (2007, Black & Wells, AOTA Press). She has presented on this topic at numerous state, regional, national and international conferences. Dr. Black is a tenured Full Professor in the MOT program at the University of Southern Maine where she was the program director from 1997 to 2014.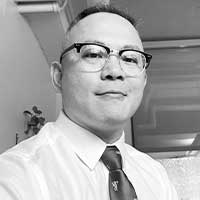 Salvador Bondoc
Topic: Physical Disabilities/Neuro
Dr. Salvador Bondoc is an occupational therapist specializing in rehabilitating the upper extremity with 25+ years of clinical and academic experience. He has published and presented nationally and internationally on topics including shoulder rehabilitation, orthotics, neurological hand, and occupation-based UE rehab. Currently, he is the Dean of Chatham University's School of Health Sciences and serves as a Board Member of the Accreditation Council for Occupational Therapy Education.
Elizabeth Cara
Topic: Mental Health
Dr. Liz Cara currently has close to 45 years of experience working in all areas of mental health and with clients in every age group from infancy to older age. She has developed innovative programs in mental health and coordinates occupational therapy programs with community partners in addition to being on advisory boards for mental health organizations. She has taught a variety of courses including mental health and community practice, group intervention, fieldwork, activities, evidence-based practice, introduction to research, education in occupational therapy, advanced research and research thesis/project courses using both online and in-person technology. She has presented research, workshops, seminars in local, state, national and international conferences. She is the editor and author with Dr. Anne Macrae of the popular textbook, in its fourth edition, Psychosocial Occupational Therapy: An Evolving Practice. She has presented papers written from a psycho biographical perspective on the artist Georgia Okeeffe and the occupational therapist and primatologist, Dian Fossey.
Jessica Crowe
Topic: Cognition
Jessica Crowe, OTD, OTR/L received her BSOT degree from the University of Tennessee at Chattanooga in 2004 and her OTD degree from Creighton University in 2013. Dr. Crowe has practiced in the adult physical disability and geriatric practice settings for the last 10 years. Her research interests include occupational therapy evaluation and intervention strategies for individuals with mild to moderate cognitive impairment and issues related to fieldwork education. She has published and presented at state and national conferences on topics related to cognitive rehabilitation and strategies to promote improved occupational performance for those with cognitive deficits. Dr. Crowe has been an invited lecturer at local conferences sponsored by the Alzheimer's Association on these topics. She is currently working as a full time OT at Life Care Center at East Ridge.
Sandra Barker Dunbar
Topic: Pediatrics
Sandee is an occupational therapist and Professor at Nova Southeastern University. Her specialty practice areas include early intervention, program development and family centered care and her research interests are related to Occupational Science. Dr. Dunbar has written two books with contributing authors related to Leadership and OT practice, in addition to several articles. Currently, Sandee is the Assistant Dean of Professional Development and Education at NSU, developing a Leadership Academy which will eventually include classes available to the public.
Winnie Dunn
Topic: Sensory Processing
Dr. Dunn is Distinguished Professor of the Department of Occupational Therapy Education at the University of Missouri. She is also a Certified Positive Psychology Coach and co-founder of Dunn & Pope Strengths Based Coaching.
She is an internationally known expert for her studies about sensory processing in everyday life. She has published more than 100 research articles, book chapters and books, and has spoken around the world about her work. She is the author/ coauthor of all of the Sensory Profile measures, which capture people's responses to sensory events in everyday life; these assessments have been translated into dozens of languages and are used for both professional practice and in research programs. She has received the top honors in her field, including the Award of Merit for outstanding overall contributions, and the Eleanor Clark Slagle Lectureship for outstanding academic contributions; she is a member of the Academy of Research for the American Occupational Therapy Foundation and has received the A. Jean Ayres research award.
She has also received awards for innovative and engaging teaching, including the Chancellor's Excellence in Teaching Award, the Kemper Teaching Fellowship and in 2011 she received the Chancellor's Distinguished Professorship from the University of Kansas. She has written a book for the public about her research entitled Living Sensationally understanding your senses, which has been featured in Time magazine, Cosmopolitan magazine, Canadian Public Radio and the London Times newspaper among others. In July 2009, Living Sensationally received the Seal of Excellence from the Children of the New Earth magazine for parents, professionals and other caregivers.
Dr. Dunn's most recent work is to demonstrate the effectiveness of coaching to support families and other professionals. She has conducted several research studies and published about the use of coaching with families who have children with autism. She has also employed web conferencing technology to support families in remote locations who cannot get services; her telehealth studies have also shown that coaching is also effective within these technology options, broadening ideas about how to provide evidence based care to all families.
Lenore Frost
Topic: Ergonomics/Industrial Rehab
Dr. Lenore Frost, PhD, OTR/L, CHT is clinical assistant professor at Sacred Heart University in the Department of Occupational Therapy and Health Sciences. She is an occupational therapist with over 30 years experience in upper quadrant disorders and adult rehabilitation. Dr. Frost's primary research agenda investigates the integration of Safe Patient Handling (SPH) curriculum in occupational, physical, and nursing academic programs.
Kim Furphy
Topic: Environmental Modifications
Kimberly A. Furphy, DHSc, OTR was granted a Doctor of Health Science Degree with concentrations in Assistive Technology and Gerontology at the University of St. Augustine for the Health Sciences, a Master of Science Degree in Occupational Therapy from Temple University, and a Bachelor of Arts in Psychology from the University of Virginia. Her clinical and research interests include assistive technology applications in the treatment and education of individuals with physical and cognitive disabilities as well as pedagogical innovations for professionals working in the field of assistive technology. She has worked as an Associate Professor and is the current Program Director in the MSOT program at Stockton University teaching courses in assessment and treatment of the adult and geriatric populations, upper extremity rehabilitation and splinting, as well as assistive technology interventions. She has numerous presentations at the American Occupational Therapy Association's Annual Conference and at the New Jersey Occupational Therapy Association's Annual Conference on the topics of assistive technology and home modification and is a frequently invited lecturer at local schools and facilities on these topics. Dr. Furphy is also the author of the chapter on assessment tools for Activities of Daily Living in the book Occupational Therapy Assessment Tools: An Annotated Index, 4th Edition and is a co-author of the chapter "Assistive Technology: Supports for Aging Adults" in Occupational Therapy with Aging Adults: Enhancing Quality of Life through Collaborative Practice.
Leslie J. Hardman
Topic: School-based/Early Intervention
Leslie J. Hardman, OTD, OTR/L is an Assistant Professor of Occupational Therapy at Eastern Kentucky University. She completed her doctorate at Chatham University (2013) with a capstone project showcasing the effectiveness of an interdisciplinary family centered pediatric care model with targeted parent teaching. She has 30 years of clinical practice, primarily with children of all ages in home health, schools, community and clinical settings with an emphasis in autism and restrictive eating disorders. She was instrumental in the development of Kids Can Do Pediatric Therapy Center, a service of Ephraim McDowell Health, in 2006, and presents at conferences promoting interdisciplinary family centered care.
Beth Ann Hatkevich
Topic: Developmental Disabilities
Dr. Hatkevich has a strong clinical background and has worked with a variety of populations in both rehabilitation and mental health settings. She is a leader in community-based practice models for occupational therapy. Dr. Hatkevich's research interests include at-risk adolescents and young adults and aging individuals with intellectual and developmental disabilities.
Barbara Kornblau
Topic: Professional Issues
Barbara L. Kornblau, JD, OTR/L, FAOTA, DASPE, CCM, CDMS, CPE is an attorney, an occupational therapist, a certified case manager, a certified disability management specialist, and a person with a disability. She is a Professor, (working remotely) and Program Director of Idaho State University's Occupational Therapy Program and a consultant to the United Spinal Association's Pathways to Employment Program
Dr. Kornblau is a former Robert Wood Johnson Health Policy Fellow in the U.S. Senate, where she worked on disability issues. She is a Past President of the American Occupational Therapy Association and a past chair of the AOTA Commission on Standards and Ethics. She is the current Advocacy and Policy Coordinator of AOTA's Rehabilitation and Disability Special Interest Section. As an attorney, she litigated cases under the Americans with Disabilities Act, involving discrimination in employment, state and local government services, and health care services. Dr. Kornblau has presented nationally and internationally and is widely published.
Michelle Lange
Topic: Seating & Positioning/Mobility
Michelle Lange is an occupational therapist with over 35 years of experience and has been in private practice, Access to Independence, for over 15 years. She is a well-respected lecturer, both nationally and internationally, and has authored numerous texts, chapters, and articles. She is the co-editor of Seating and Wheeled Mobility: a clinical resource guide. She is the former NRRTS Continuing Education Curriculum Coordinator and Clinical Editor of NRRTS Directions magazine. Michelle is a RESNA Fellow and member of the Clinician Task Force. Michelle is a RESNA-certified ATP and SMS.
Adrienne Lauer
Topic: Assistive Technology
Dr. Lauer has 27 years experience in occupational therapy in both clinical and academic settings. She has worked with a broad spectrum of clients and has particular interest in technology and how it assists clients to maintain or regain independence in occupations.
Kathy Moghadas
Topic: Compliance/Regulatory Issues
Kathy Moghadas has been providing quality medical management consulting services to individual and group practices as well as hospitals and allied institutions on a national, regional and statewide basis since 1987. As a registered nurse and risk manager, she has advanced certifications in healthcare business, compliance, coding and reimbursement as well as risk management. Kathy has been working in the healthcare community since 1975. With a solid foundation and working knowledge of the principles of outcome measurements and quality assurance, and with a focus on compliance, internal operations, reimbursement, quality systems design and implementation, Kathy is thoroughly qualified to meet the regulatory compliance needs of her clients.
Kathy Moghadas, principal of the firm Associated Healthcare Advisors Inc., was honored by her community in 1998 to be the recipient of the Small Business Person of the Year Award. Kathy and her team are licensed and certified professionals who are committed to the pursuit of continuing education to maintain the highest standards of professional growth. Through her education company, TopCat, they have been meeting the professional continuing education needs of licensed professionals throughout the country. To keep abreast of the changing needs of their clients, the professionals at Associated Healthcare Advisors actively participate in national professional organizations, and contribute to national healthcare periodicals and publications. In June 2005, Kathy's first book: Medical Practice Policies and Procedures was published by the AMA. In 2008 her book: Tools for An Efficient Medical Practice was published through the AMA.
Kathy was the 2011 president of the National Society of Certified Healthcare Business Consultants, a member of Healthcare Compliance Resources, and the American Academy of Family Practice Consultants Forum. Kathy is a frequent contributor to healthcare industry publications such as Medscape, WebMD, AMA News, Medical Economics and Doctors Forum.
Rebecca Neiduski
Topic: Hand/Upper Extremity/Orthopedics
Rebecca Neiduski received her Master's in Occupational Therapy from Washington University and a PhD in Education from Saint Louis University. She serves as the Dean of the School of Health Sciences at Elon University in North Carolina. Becky has educated therapists in Guatemala, Romania, Egypt, Saudi Arabia, and South Africa, and has contributed to medical missions in Guatemala, Haiti, Nicaragua, and Cambodia. Becky was honored with the ASHT Paul Brand Award of Professional Excellence in 2014 and the ASHT Nathalie Barr Lectureship Award in 2016.
Jane Painter Patton
Topic: Gerontology/Aging
Dr. Jane Painter Patton has 40 years of experience working with older adults and is a professor at East Carolina University's, OT Department. She serves on the NC Falls Prevention Coalition, and is a Board member of the NC Injury and Violence Prevention Council. Her interests, presentations, and publications focus on geriatric community-
based therapy (fall prevention, fear of falling, & home safety). She is certified in the Tai chi for Arthritis program and the Interactive Metronome. She is also a master trainer for A Matter of Balance® and AOTA's Fieldwork Educator's Certificate course.
Jennifer Pitonyak
Topic: Feeding/Swallowing
Jennifer Pitonyak has clinical experience as an occupational therapist in a diversity of practice settings, including early intervention and the neonatal intensive care unit. She holds specialty certification in feeding, eating, and swallowing from AOTA, and is a Certified Infant Massage Instructor. She is currently faculty in the Department of Rehabilitation Medicine at University of Washington in Seattle. Her clinical and research interests include infant and family mental health, social policy and occupational justice issues, and scholarship of teaching.
Cindee Quake-Rapp
Topic: Pain
Dr. Cindee Quake-Rapp, Ph.D., OTR/L is a professor and program director of the Auerbach School of Occupational Therapy at Spalding University. She has published extensively and presented nationally and internationally on pediatrics, behavioral health, and assistive technology including pain management. Her short course on innovations in pain management was presented at the AOTA, 2014 annual conference in Baltimore, MD.
Karen Vance
Topic: Home/Community Based
Karen Vance has been practicing in home care since 1981 in clinical, management and consulting positions. She has served twice as chairperson of the AOTA Home and Community Health Special Interest Section (HCHSIS) and was part of the original formation committee for the HCHSIS. Karen has served on the National Association for Home Care Therapy Advisory Committee, the Technical Expert Panel for CMS' Home Health Quality Improvement Campaign, the Agency for Healthcare Research and Quality and Consumer Assessment of Healthcare Providers and Systems (AHRQ HHCAHPS) and liaison to Joint Commission for Accreditation of Health Organizations' Professional and Technical Advisory Committee. Karen has worked as a consultant for BKD Health Care Group since 2003 providing clinical and operational consulting for home care and hospice agencies to establish and maintain quality management practices. Karen is a 1978 graduate of University of Missouri, Columbia, with a B.S. degree in occupational therapy.
Elsa Zavoda
Topic: Vision
Elsa Zavoda, MS OTR/L, SCLV, CLVT is an Occupational Therapist with 19 years of clinical experience, serving in a variety of settings. Ms. Zavoda originally graduated from the University of Indianapolis with a Master of Science in Occupational Therapy. Ms. Zavoda obtained a Graduate Certificate in Low Vision Rehabilitation from the University of Alabama at Birmingham in 2007 under the leadership of Mary Warren, MS OTR/L, FAOTA, SCLV. She has since served as a teaching assistant, working directly with Ms. Warren. Ms. Zavoda has been concentrating in the field of Low Vision Rehabilitation since 2006. Ms. Zavoda is the 16th Occupational Therapist in the U.S, and the first in NJ to be awarded Specialty Certification in Low Vision (SCLV) from AOTA in January 2010. She also has earned her Certified Low Vision Therapist (CLVT) credential from ACVREP in September 2010. Ms. Zavoda has successfully established and implemented 3 low vision programs in NJ, and currently practices at The Low Vision Center of Central NJ. Ms. Zavoda currently serves on the Advisory Panel as a Vision Expert for Occupational Therapy.com.