Despite the fact that September falls close to the end of the year, it always seems like the beginning to me. September signifies the start of many things: school, change of season, new routines to name a few. Here at OccupationalTherapy.com, we are ushering in a new chapter as well. We are launching a new journal club in partnership with Wiley Publishing and Occupational Therapy International this month. We will also be highlighting new back to school initiatives and courses to get you geared up. Finally, we will give you a sneak peek at some exciting things on the horizon ...ready, set, go!
OTI Journal Club Begins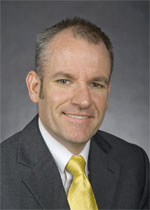 Join us on September 30 at 3 pm, EDT for our inaugural OTI Journal Club. Dr. Bryan Gee will be joining us for a discussion on autism and his research on sound based interventions. New offerings will be added quarterly to our library. You can learn more and register here.



Backpack Safety Awareness Day
September 16th is Backpack Safety Awareness Day: "Pack It Light, Wear It Right!" Join AOTA and other OT professionals to teach others how to properly choose, pack, lift, and carry various types of bags—including backpacks, purses, briefcases, and suitcases.
Timely Topics for Back to School
Nicole Quint, DR.OT/OTR/L, presented on the very timely topic of the development of executive functions in children and adolescents and how they are influenced by learning style and sensory processing style. This course is now available in our library.



Falls Prevention Awareness Day
The National Council on Aging designates September 23rd as "Falls Prevention Awareness Day." We are offering a great two-part series starting Thursday, September 10 at 2 pm EDT, titled An Evidence-Based Approach to Fall Risk Assessment. Register now to join us for a live discussion of this important topic.


Coming Soon!

Developmental Coordination Disorder Series
We are excited to announce our Developmental Coordination Series presented in partnership with Pearson Publishing and presented by top UK researchers. Children with Developmental Coordination Disorder (DCD) often struggle with activities of daily living such as getting dressed, tying shoes and handwriting. This four-part comprehensive series introduces you to this population; describes the motor and non-motor characteristics of DCD across the lifespan; provides insights into assessments and tools; and supplies handwriting and ecological interventions. Videos available soon!!
Mental Health Virtual Conference
Mark your calendars for our upcoming Mental Health Virtual Conference, October 26-30, 12-1 pm, EDT. We have compiled a great lineup of presenters discussing topics such as: Psychiatric Versus Psychosocial Interventions; The Contemporary State of Occupational Therapy Evaluations and Treatment Options; the Health Care Delivery System; The Recovery Model, and An Overview of Mental Health Across Different Ages. Stay tuned for the opportunity to register for these LIVE webinars!
Happy learning,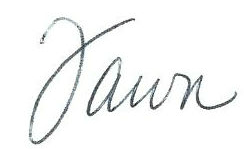 Fawn Carson MS, OTR/L, ATP
Managing Editor