Today is World Cancer Day. According to the National Cancer Institute, there were over 1.6 million new cases of cancer diagnosed in 2014. Another alarming statistic is that approximately 40.4 percent of men and women will be diagnosed with cancer at some point during their lifetime.
One of the key focuses of this year's World Cancer Day campaign is Quality of Life. "Cancer can have a serious impact on a person's emotional, physical and mental states and cancer survivors are at risk of diminished quality of life up to several years after diagnosis."
We, as occupational therapy practioners, are aware of the impact cancer can have on a person's quality of life and daily occupations. We can help clients with cancer or survivors of cancer live meaningful lives.
Mark your calendars for a live course on this topic on September 22nd at 1:30 pm EDT:
Geriatric Oncology and the Role of the Occupational Therapist
Mackenzi Pergolotti, PhD, OTR/L
We have other self-study courses in our library highlighting this specialized treatment area:
The Occupational Therapist's Role in Cancer Rehabilitation
Julie Silver, M.D.
Late Effects Cancer Survivors: Supporting Performance & Quality of Life
Patricia Crist, PhD, PC, OTR/L, FAOTA
Critical Knowledge for Working with Breast Cancer Survivors
Naomi Aaronson, MS, OTR/L, CHT, CET
Pharmacological Concerns Related to Common Clinical Conditions in Rehabilitation - Neurological Conditions & Cancer
Doug DeRitis, PharmD, RPH and Colleen DeRitis, MA, OTR/L
OccupationalTherapy.com helps you to stay current and connected to the profession. Help celebrate World Cancer Day by staying informed for better treatment!
Happy Learning,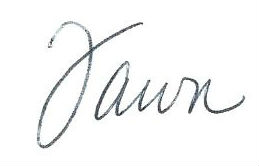 Fawn Carson, MS, OTR/L, ATP
Managing Editor