I hope all of you had a great OT month and were able to rejuvenate your passion for our great profession! As we move into May, we hope to tap into this renewed energy by offering the highest quality of courses in a convenient, affordable manner. We have over 400+ courses in 25 topic areas, including Assistive Technology, Neurorehabilitation/Physical Disabilities, Mental Health, School-based/Early Intervention and Hand/Upper Extremity.
May can be a busy time with the days lengthening and seasonal changes. We hope that we can help with your educational needs during this hectic time by providing courses in a variety of formats (Live, Video, Audio and Text).
Some of our newer video offerings in our library include:
Improve OT Outcomes by Treating Core Timing Skills: Incorporating Research-based Interactive Metronome® Treatment into OT Practice
Is Your Child Visually Ready For School? Seeing Beyond 20/20
If you are on the go, here are some great audio listings:
Wound Care: Basic Concepts and Treatments
The Affordable Care Act: What it Means For Occupational Therapy Practice and the People We Serve
Want to kick back and enjoy the sun, here are some new text courses:
Using the OT Practice Framework in Recovery-Based Mental Health: Guiding Communication & Treatment for Effective Outcomes
Improving Memory Using the Spaced Retrieval Technique for Occupational Therapists
We are here to help you feed your OT brain, 24/7/365, for only $99/year! Plus, receive a FREE OT Brain t-shirt if you purchase a CEU membership by May 14, 2014. Be sure to enter the promo code OTBRAIN. Learn more.
Best,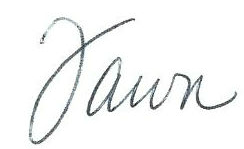 Fawn Carson, M.S., OTR/L, ATP
Assistant Editor