November is a wonderful time to pause and enjoy the season's glorious foliage, celebrate at family gatherings, and be thankful. However, it is a very busy, hectic time as well. Many OTs have license renewals coming due by the end of the year. This can be an added stress on top of all of the fall festivities. We are here to help! We are open 24/7/365 with an extensive library of self-study courses to help you get the CEUs you need.
November Highlights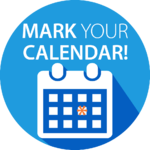 Finger and Hand Fun for School-Based Therapists: Naomi Aaronson, MS, OTR/L, CHT, CET, joins us live on Thursday, 11/12 at 2-4 pm, EST, to discuss ideas to improve writing speed and control with fun activities. Case studies and videos will be used to facilitate learning.
Introduction to the Therapeutic Use of Yoga: This course will introduce the learner to the philosophical foundations of yoga and explore how it is utilized as part of an occupational therapy treatment program. Join us on Tuesday, 11/17 from 10-11 am, EST.
Motor-vation- Using an Evidence-based Motor Program to Support Fine and Visual Motor Development in Kindergarten: Dr. Shaunna Kelder joins us on Wednesday, 11/25 from 2-3 pm, EST, to discuss non-direct intervention for kindergarten students who are considered at-risk in fine and visual motor development.
Exciting New Live Series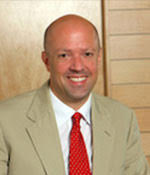 OT Neuro Series
Guest Editor, Stephen Page, PhD MS, FAHA, FACRM, has put together a dynamic neuro series with a great lineup of speakers. Our first quarterly offering begins on Tuesday, 12/8, at 10 EST: Heather Peters, MOT, OTR/L, will present on Noninvasive Brain Stimulation For The Treatment of Post-Stroke Neglect. Register now!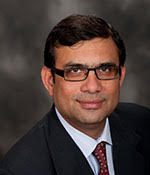 OTI Journal Club
Dr. Kinsuk Maitra presents our 2nd OTI Journal Club course on 12/7 from 11-12 pm, EST. The Effect of Occupation-based Cognitive Rehabilitation for Traumatic Brain Injury: A Meta-analysis of Randomized Controlled Trials will look at various types cognitive rehabilitation interventions that can be classified under an occupational therapy approach. The course will then go over the meta-analysis that was used to investigate the overall effect of occupational based cognitive rehabilitation on improvement of cognitive performance components, ADL performance, as well as values, beliefs, and spirituality functions of patients with TBI. If you missed our first OTI Journal Club course on Sound-Based Interventions for ASD, it is now available in self-study formats.
Hand and Upper Extremity Review Series

Gearing up for the CHT exam or renewal or just want to know more about hand therapy? This 20+ course series will help you boost your knowledge and help you stay current with certification requirements.
Developmental Coordination Series in Partnership with Pearson

This 4-part series presented by top UK authors is available as recordings. This series introduces you to this population, describes the motor and non-motor characteristics of DCD across the lifespan, provides insights into assessments and tools, and supplies handwriting and ecological interventions. Here's what our members are saying:
"This DCD course with all presenters working together has helped me to identify some disconnects I have encountered in attempting plan of care for some of my most difficult clients. Well done presentations!!!!!"
Give thanks and happy learning,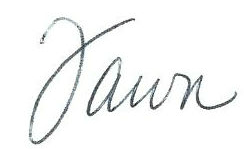 Fawn Carson MS, OTR/L, ATP
Managing Editor