We had a great time at the AOTA 2015 Conference in Nashville! It was great talking with many faculty, clinicians and students; learning about new research; and enjoying the Nashville sights. However, time to put away the cowboy boots and get back to work, as May is a busy month here at OccupationalTherapy.com!
May Awareness Campaigns
Mental Health Awareness
May is Mental Health Awareness Month. Join us tomorrow for the interactive course Alcohol and the Older Adult starting at 3:00 pm EDT. This course will discuss the increasing number of older adults who engage in at risk drinking and review the impact on their functioning. It will also identify the DSM 5 diagnostic symptoms, severity, and time frame with a focus on those relating to occupational therapy. If you can't make it, don't worry. The recorded version will be in our library soon joining our other great mental health topics.
National Stroke Awareness
National Stroke Awareness Month is also in May. Every 40 seconds, someone in the United States has a stroke. In 2008 alone, more than 133,000 Americans—or one person every four minutes—died from stroke, making it the fourth leading cause of death in the United States (CDC). Check out this great live course mid-month to learn about current evidence based practice treatment techniques in the areas of Constraint Induced Movement Therapy, Task Oriented/Specific Training, Bilateral Arm Training, and Brain Stimulation to name a few: Contemporary Motor Learning Approaches for Neurorehabilitation. In addition to this course, we have over 200 courses on neuro topics in our library.
Seating and Positioning: Back to the Basics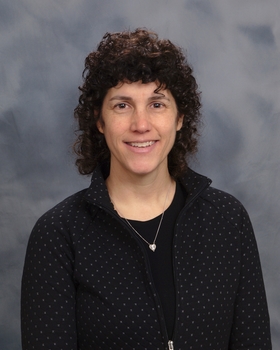 "I'm very excited to be presenting the upcoming virtual conference on Wheelchair Seating: Back to the Basics! Proper positioning is critical to optimizing function, minimizing medical complications and

reducing pressure ulcer risk. As Occupational Therapists, we are key members of the evaluating team
and bring an important and unique perspective. Whether this area of practice is new to you, or if you
are in need of a refresher, I hope you can join us!
This series will begin with Wheelchair Seating Assessment, including the evaluation team, the

mat exam and resources when more help is indicated. The second webinar is two hours in length to

adequately cover Seating Interventions. Topics addressed in this course include pressure, angles of

support, and specific strategies to address identified positioning challenges. In the third webinar,

Seating: Matching Client Needs to Products, we will address categories of seating systems, primary and

secondary support surfaces, and seating materials. We will wrap up the series with Seating for Special

Populations in which we will explore seating in the context of pediatric, geriatric, and bariatric

populations, as well as clients with degenerative conditions."
Guest Editor: Michelle Lange,
OTR, ABDA, ATP/SMS
Michelle is an occupational therapist with 25 years of experience and former Clinical Director of The Assistive Technology Clinics of The Children's Hospital of Denver. She is a well-respected lecturer, both nationally and internationally and has authored 4 book chapters and nearly 200 articles. She is the editor of Fundamentals in Assistive Technology, 4
th
ed. and Clinical Editor of NRRTS Directions magazine. Michelle is on the teaching faculty of RESNA. She is a past member of the Rehabilitation Engineering Research Center (RERC) on Wheeled Mobility Advisory Board and is a member of the Clinician Task Force. Michelle is a certified ATP, certified SMS and is a Senior Disability Analyst of the ABDA.
Upper Limb Prosthetic Series
If you missed our live webinar series on Upper Limb Prosthetics, they are now available as recordings. Debi Latour, an active prosthesis-user, OT, and consultant/owner of Single-Handed Solutions, LCC, shared her knowledge and expertise in a 4-part series: Introduction, Understanding Technology, Evaluation and Management and Resources. Debi's enthusiasm, extensive knowledge and first hand experience make it a series not to be missed!
As you can see the next few months are jam packed full of learning opportunities. As always, we do not want you to be limited with your learning options, especially now that the weather is getting nicer. Our self-study courses (video, podcast or text) are available 365/24/7 to suit your individual needs and busy schedule.
Happy learning,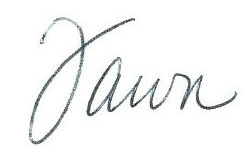 Fawn Carson MS, OTR/L, ATP
Managing Editor