Happy March! Yes, it is still cold in the Northeast! We have many exciting things happening this month.
NBCOT Renewal
For many, it is time to renew your NBCOT certification. What better place than on OccupationalTherapy.com! We have over 300 courses in 20+ topic areas in a variety of formats (live, video, audio and text), all accessible 24/7.
March is MS Awareness Month
The Multiple Sclerosis Association of America (MSAA) recognizes March as MS Awareness Month. MSAA urges everyone to help raise awareness of multiple sclerosis throughout your community and help improve the lives today for people with MS and their families. We can help build your skills with these two great courses in our library: Imbalance and Falls in People with Multiple Sclerosis and It Takes a Village: Multiple Sclerosis and Fall Prevention.
Live Courses-March
We have a great line-up of LIVE courses in March. These are a great way to hear experts in our field present in an interactive classroom (in the comfort of your office or home). We are also mobile if you are on the go.
Thursday, March 5, 2015 at 3:00 pm EST
Personal Assistance Services: Occupational Therapy's Role and Responsibility to Support Self-directed Living
Wednesday, March 11, 2015 at 1:30 pm EDT
Gardening for Life: Beneficial Occupational Therapy Interventions for Gardeners
Tuesday, March 24, 2015 at 3:00 pm EDT
Post Intensive Care Syndrome
Wednesday, March 25, 2015 at 1:30 pm EDT
An Introduction to Myofascial Release: The John F. Barnes, P.T. Method
OTPotential.com Blog
Last month, I had the pleasure of meeting Sarah Lyon, OTR/L. She interviewed me for her series on her favorite OT resources on her blog OT Potential. Here are her great comments: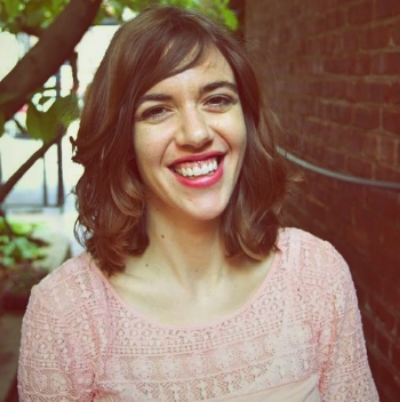 Joining occupationaltherapy.com has been one of the most inspiring things I've done for my OT practice. I found courses that related directly to my niche mental health practice and was able to connect with leaders in the field.
Check out her site as she has a lot of terrific information to share!
As always, thanks for reading and stay warm.
Happy learning,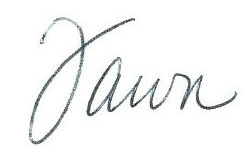 Fawn Carson MS, OTR/L, ATP
Managing Editor