We are ringing in the new year with some changes at OccupationalTherapy.com.

I am the new Managing Editor for OccupationalTherapy.com. Prior to this role, I was the Assistant Editor/CEU Administrator of OT.com and the Community Relations Manager for Allied Health Media, its parent company. I have been with OccupationalTherapy.com since its inception in 2012, and have watched it grow exponentially into a leader of professional development and career center resources for Occupational Therapists and COTAs worldwide. I am proud to have been a part of that process and success.

Nika Ball, MOT, OTR/L is also joining me as Assistant Editor/CEU Administrator. She brings a wealth of professional experience and knowledge to the position, as well as, genuine passion for the field.
In our new roles, we hope to continue to provide you with the same quality content, userability and customer service that you have come to depend on, while generating excitement and new ideas along the way. We are ready to roll up our sleeves and get started!

Mark your calendars for some new courses in January:
Power Wheelchairs: An Overview of Advanced Features
January 20, 2015 at 3:00 pm EST
From Compensation to Restoration: Activity-Based Therapy and Spinal Cord Injury
January 27, 2015 at 3:00 pm EST
If you are not able to make these live events, we have 275+ courses in our on-demand library featuring a variety of formats (video, audio and text). As always, these courses come with your CEU Total Access package of $99/year and can be accessed 24/7/365.
We look forward to working with you in 2015,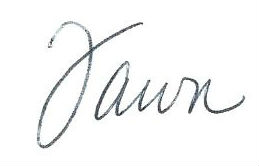 Fawn Carson, MS, OTR/L, ATP
Managing Editor