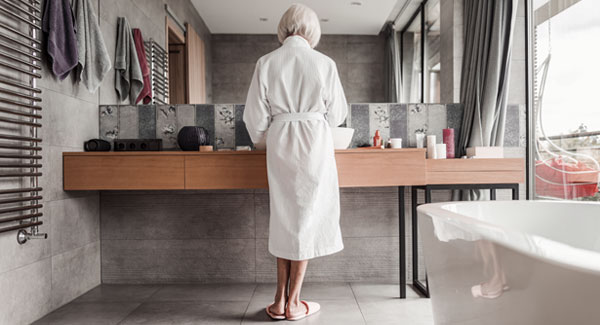 The pelvic floor is an intricate system of muscles, ligaments, and tissues that support vital organs and functions, including elimination, sexual activity, and postural stability.
When there is a dysfunction in the muscles of the pelvic floor, it can lead to issues such as urinary incontinence, fecal incontinence, constipation, challenges with sexuality, and pain.
Occupational therapy can play a crucial role in helping clients with pelvic floor dysfunction to improve their quality of life and participation in tasks that bring their lives meaning.
I. Understanding the Pelvic Floor
The pelvic floor is composed of several muscles and tissues that support organs in the pelvis and torso, including the bladder, bowel, intestines, and reproductive organs. The pelvic floor muscles also help the body absorb pressure, such as from lifting or coughing (Pelvic Floor Muscles: Anatomy, Function & Conditions, n.d.).
The two primary muscles that form the pelvic floor are the levator ani and the coccygeus. The levator ani is a group of muscles that wrap around the pelvis, while the coccygeus is a smaller muscle located toward the back of the pelvis.
Pelvic floor muscles and their function vary depending on whether an individual is assigned female or male at birth. In a healthy pelvic floor, an individual should be able to contract and relax these muscles automatically and deliberately.
II. Urinary Incontinence
Urinary incontinence is one of the most common pelvic floor dysfunctions, affecting up to 50% of adult women and even more as they age.
This involuntary leakage of urine negatively impacts physical, social, and psychological well-being, including valued occupations such as activities of daily living (ADLs), work, leisure, sexuality, sleep, and social participation (Khalife & Anil, 2022).
Bladder stones, chronic urinary tract infections, diet, neurogenic bladder, and medications can all be causes of incontinence.
III. The Role of Occupational Therapists in Pelvic Floor Rehabilitation
Occupational therapy practitioners can play an essential role in helping clients with pelvic floor dysfunction.
Treatments may include:
Preparatory activities such as manual therapies, biofeedback, therapeutic exercises, & functional activities
Environmental strategies such as adjusting toilet height, recommending adaptive clothing, & bathroom modifications
Behavioral strategies such as relaxation & pain management, mindfulness, managing medication, & planning schedules for using the bathroom
Education on lifestyle changes, hygiene practices, & nutritional considerations
Pelvic floor rehabilitation is an emerging yet essential area of occupational therapy. By helping clients with pelvic floor dysfunction, occupational therapists can significantly improve their quality of life and help them regain function in their roles, activities, and occupations.
Resources
Learn more about occupational therapy's vital and unique contribution to working with this population with Continued courses by Tiffany Lee, MA, OTR, BCB-PMD, PRPC, and Richard Sabel, MA, MPH, OTR, GCFP.
Additional references
Cleveland Clinic. (n.d.). Pelvic Floor Muscles. https://my.clevelandclinic.org/health/body/22729-pelvic-floor-muscles
Khalife, T., & Anil, G. (2022, November 11). Is urine incontinence normal for women? Mayo Clinic Health System. https://www.mayoclinichealthsystem.org/hometown-health/speaking-of-health/is-urine-incontinence-normal-for-women