Michelle: Thanks everyone for making time in your busy schedule to join us for this course. I appreciate it, and I truly do hope that this information is helpful to you and to the clients that you work with. I have been working in assistive technology for a number of years now, and one of my favorite areas within assistive technology is providing power mobility to clients who otherwise cannot achieve independent and efficient mobility through other strategies. Many of the people I work with are young children. I have had the privilege of providing that initial wheelchair evaluation for many children, and what we are focusing on today is why that is so important. And, what does the research say about the importance of early mobility? Does it support it, and is this a valid intervention? I also want to talk in general about the developmental benefits of early mobility. As you are looking over your caseload, I hope this information will help you to better determine who could benefit from this early intervention of power mobility.
Importance of Early Mobility
Barriers to Early Mobility
Power mobility is often not recommended for very young children, and I find that this is because of three main barriers.
Concerns for motor development
Concerns that the child will not understand or be unsafe
Concerns about funding
First, someone around that table might be concerned about motor development. Perhaps if we provide power mobility, this child will not reach their potential in gross motor development. There also can be concerns that the child will not understand this task, and they will be unsafe. After all, they are children, and very young children have limited experience. Finally, there can be concerns about funding. Boy, it is hard to talk about almost anything in our field without there being a concern about funding. We are going to discuss each of these barriers as we move through this course.
Developmental Milestones
Fortunately, early mobility has been linked through research to key developmental milestones in multiple areas. Despite the fact that we have had this research available to us since the 80s, wheelchairs are still often not explored or approved for young children. We have two different problems here. We have a group of children with good potential who perhaps could benefit from this, but no one is making that initial referral or initial identification. Then sometimes, even if that evaluation occurs, funding sources might say no because they are deemed too young. Education, such as this course today, is really important so that all of us are really well equipped to determine if someone could benefit from this technology and be able to properly document this so that funding can be achieved.
Under-Utilization
145,000 children under the age of 18 use some form of a mobility device (Kaye, Kang, & LaPlante, 2000)
However, power mobility continues to be underutilized (Rodby-Bousquet, E., & H€agglund, G., 2010, Use of manual and powered wheelchair in children with cerebral palsy: A cross-sectional study. BMC Pediatr, 10: 59.)
The study by Kaye, Kang, & LaPlante (2000) is older, but it takes a long time to get research completed. This looked at how many people are using wheelchairs, particularly children. We do not have a great idea of how many kids are using this technology right now. But, as of this study, about 150 thousand kids under 18 were using some form of a mobility device, a subset of that would be power. Despite a large potential volume of children out there who could benefit from power mobility, we know that under-utilization is still a big problem.
Resources
There are some resources out there that can be helpful when we are looking at this issue.
RESNA Power Position Paper. First is the RESNA Pediatric Power Position Paper, and fortunately, this has just been revised. This came out initially about six or seven years ago. It had a lot of great information, but it needed to be updated because there has been a lot of research that has occurred in the last several years. This position paper is a compilation of expert opinion and a summary of research related to this area. It has multiple purposes, the first being for education. "This is why early intervention is important." Second, it is to help with reimbursement. If I have a lot of kickback from a funding source, I will take this entire position paper and attach it as an addendum to my report. RESNA, which is our largest international professional organization for assistive technology, is supportive of early mobility and has research to back that up. Finally, the position paper is also intended to direct research, because there are areas that could certainly use more validation for what we are doing. It is available at RESNA.org. If you have trouble finding it, I also have it posted on my website, and that will be listed at the end of the presentation.
Practice Considerations for the Introduction and Use of Power Mobility for Children. This article is by Roslyn Livingstone and Ginny Paleg in Developmental Medicine and Child Neurology, in the June 2013 issue. This is about five years old now, but it is a very strong article. They contacted a lot of people who were working in early mobility in the U.S. and other countries, and they came up with some consensus statements. They ranked those and reviewed the literature that was available at the time. With all of this information, they came up with a number of clinical practice considerations. This is considered a clinical applications document as well as a literature review. I am going to use this as an outline for this presentation here today, and I am going to use each of those consensus statements as a springboard to talk about this information. Fortunately, Ginny and Roslyn are okay with that as I was involved with that project.
Independent Mobility
The information that we are going to be reviewing, particularly research, is specific to power mobility. However, a lot of that research supports the developmental impact with any form of independent mobility. This would include children who are able to self-propel a manual wheelchair or move themselves independently in a gait trainer or a walker. Much of this research really focuses on the onset of independent mobility and the significant development that starts happening for that little person when that occurs.
Early Typical Mobility and Development
Anderson, D., Campos, J., Witherington, D., Dahl, A., Rivera, M., He, M., Barbu-Roth, M. (2013). The role of locomotion in psychological development. Frontiers in Psychology, 4, 440. DOI:10.3389/fpsyg.2013.00440

Bornstein, M. H., Hahn, C. S., & Suwalsky, J. T. (2013). Physically developed and exploratory young infants contribute to their own long-term academic achievement. Psychological science, 24(10), 1906-17. DOI: 10.1177/0956797613479974
Crawling has a huge impact on the child's overall development. As soon as the child starts crawling, their brain starts to grow and undergoes huge changes. Kids who are unable to crawl and do not have another form of independent mobility miss out on the opportunities to start moving, interacting, and exploring their environment. Unfortunately, this means that their development can be greatly hindered. There is research that shows us that mobility experience, in a power mobility device or other independent mobility devices as mentioned earlier, may support the development of self-initiated behavior and learning.
Self-Initiated Behavior and Learning
McGarry, S., Moir, L., & Girdler, S. (2012).The smart wheelchair: is it an appropriate mobility training tool for children with physical disabilities? Disabil Rehabil Assist Technol, 7: 372–80.
Nilsson, L., Eklund, M., Nyberg, P., & Thulesius, H. (2011). Driving to learn in a powered wheelchair: The process of learning joystick use in people with profound cognitive disabilities. Am J Occup Ther, 65: 652–60. Qualitative and case study.
Self-initiated behavior is a big deal in our clients. We want them to be able to be active in their participation and interactions rather than more passive. Kids who use power wheelchairs at a young age have been shown through research to develop the foundational skills required for better learning in the future.
Emotional and Visual Perceptual Development
Uchiyama, I., Anderson, D.I., Campos, J.J., et al. (2008). Locomotor experience affects self and emotion. Dev Psychol, 44: 1225–31.
We know that the play of children is critical for future learning. It may not look that way to other people. We have all been accused of just playing with our clients, right? But, we are trying to entice our clients and direct that play to achieve specific goals. Just like that, early mobility has been shown to help develop skills that really do help with future learning. There is research that tells us that using a power mobility device at an early age triggers emotional as well as visual perceptual development. We know that kids who are not crawling yet have almost no depth perception, and as soon as those kids start crawling for a few weeks, they quickly develop depth perception as well as other visual perceptual skills. Personally, in my practice, I have noticed a lot of children who struggle with their visual perceptual skills until they have a chance to independently move themselves through their environment, and that might be using that power mobility device. Emotional development also occurs at that time.
Immobility and Learned Helplessness
Guerette, P., Furumasu, J., & Tefft, D. (2013). The positive effects of early powered mobility on children's psychosocial and play skills. Assistive Technology, 25(1), 39-48.
There is a connection between the clients' inability to move themselves and their ability to impact their environment. This results in learned helplessness or passive dependent behavior. This has been shown through numerous studies. The highlighted article is one out of Rancho down in southern California. As clinicians, we know that if a person cannot move, they are not going to try. In contrast, if that child has attempted to reach something in their environments, perhaps through a power mobility device, they might be more motivated to make that attempt because they know they have done it before.
Who Can Benefit from Early Mobility?
I mentioned before that the study by Ginny Paleg and Roslyn Livingstone came up with some specific consensus statements. Part of our discussion had to do with determining what groups of children could potentially benefit from power mobility. Some of these groups of children have been excluded in the past from the discussion. It was just assumed that certain children could not possibly benefit from power mobility. Fortunately, we have research to show that these kids can often benefit. We have split these children into four main categories (Figure 1).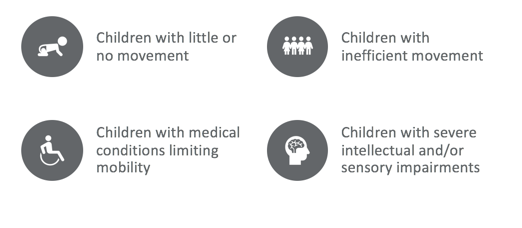 Figure 1. Categories that could benefit from early mobility.
First, children with little or no movement. Second, children who have movement, but it is inefficient. Third, children who have medical conditions that are going to greatly limit their mobility. And then finally, children with severe intellectual or sensory impairments, and that sensory impairment is usually vision. Let's take a look at each of these four groups of kids and see just what the research says about how early mobility can impact them. Again, as we are going through this, if you have a child you are working with that you think falls into one of these categories, jot down some notes to give yourself some ideas of how you might be able to apply this information.
Children with Little or No Movement
These are kids, that if you take them out of their mobility base and put them on the floor, cannot move themselves very much. They can squirm around a little bit, but they cannot get several feet away to a toy that is out of reach, for example. Kids, who use power chairs at a young age in this category, are more independent, participate more, engage more, and view themselves as more capable. This is the opposite of that learned helplessness.
These kids are more independent, obviously more independent than laying on the floor, and can move themselves around. They can move along with or approach peers which helps them to participate and engage more. They do not have to wait for someone to approach them and can initiate that interaction. As they are able to impact their environment, they see themselves as more capable.
Here are a number of recent studies that show that a power mobility device can promote overall development as well as functional mobility.
Lobo, M., Harbourne, R., Dusing, S., et al. (2013). Grounding early intervention: Physical therapy cannot just be about motor skills any more. Phys Ther, 93: 94–103.
Jones, M.A., McEwen, I.R., Neas, B.R. (2012). Effects of power wheelchairs on the development and function of young children with severe motor impairments. Ped Phys Ther, 24: 131–40.
Tefft, D., Guerette, P., Furumasu, J. (2011).The impact of early powered mobility on parental stress, negative emotions, and family social interactions. Phys Occup Ther Pediatr, 31: 4–15.
Guerette, P., Furumasu, J., & Tefft, D.(2013). The positive effects of early powered mobility on children's psychosocial and play skills. Assist Technol, 25: 39–48.

McGarry, S., Moir, L., & Girdler, S. The smart wheelchair: Is it an appropriate mobility training tool for children with physical disabilities? Disabil Rehabil Assist Technol, 7: 372–80.
We have two different goals here, and this is very different than in the adult population. In the adult population, our main goal is functional mobility. I need to go to the kitchen and get a glass of milk. A child's definition of functional mobility is much different. It is always fun to watch typical toddlers run around and do stuff. Their movement seems very random, aggressive, or even destructive at times. They might run into each other, run into tables, or fall down, but they are moving a lot. Their movement, as compared to adults, may seem without purpose. As therapists, especially in early intervention, we know that movement is really important, and that children, as they are moving, are learning, experiencing, interacting, and impacting their development. For children who lack that ability, a power mobility device can not only provide some mobility, but we know that it will also impact their development. Those are the two main goals of providing this intervention.
We are now going to look at a video of a young man named AJ. AJ is about four or five. He is in his own seating system, but he is within an evaluation power wheelchair. He has a pillow shoved under his feet because his legs are a little short for this chair. We have hooked up some switches, and he is trying this out in a big parking lot.
I want to point out a few things. He has a switch in his hand, and to move forward, he is squeezing this switch. He also has a switch by his left leg and that is turning him to his left side, and a switch by his right leg that is turning him to the right. He was encountering a little friction from the pillow under his foot, and it was making it a little hard for him to reach those turn switches, but he was managing. As AJ got a little older, he ended up driving with switches around his head using an access method called a head array.