Introduction
This topic is very near and dear to my heart as I have two children who both have autism. My older son, now 20 years old, and a younger son who is 17 years old, both are on different ends of the spectrum. I am an occupational therapist and a mother who understands children's behavioral and daily challenges with autism. About five or six years ago, my sons were featured in Autism Asperger's Digest magazine. The photoshoot was in a very grassy setting. Although the grass caused a massive tantrum, given the sensory issues they both have, we could subsequently snap the cover photo.
It is always a pleasure to have a conversation with Temple Grandin regarding the topic of autism. She and I have spoken together at over a dozen conferences. I have gained immense insight from both Temple Grandin and Carol Kranowitz. If you are not familiar with Carol's work, she is the author of the "Out-of-Sync Child Series." When my kids were first diagnosed with autism, her book was my first purchase. She is an excellent resource and a dear friend. If you have not read her books, I recommend that you take a look at her collection.
Additional information can be found on this website. Copy and paste this link to your browser: www.pocketot.com
I love everything I do in autism research, and I do not write books for financial gain. I write my books because I want to help people. I want to share the information that I have learned as a mom and as an occupational therapist. Last year, I received my doctorate in occupational therapy. I now teach at the University of Saint Augustine in Florida in the masters and doctoral programs for occupational therapy. When I interview future occupational therapists, it is always wonderful to hear why they chose this field and the unique value our profession brings. Recently, my book called "The Parent's Guide to Occupational Therapy for Autism & Special Needs" has been named the best autism book of all time. It is truly an honor to have a book published and receive such recognition from the autism community. I wrote the book to help occupational therapists who were starting and other laypeople to help them to understand what life with a child who has autism was like.
When it comes to difficult times with your patients, I am challenging you to take a moment to step back and reflect on why you chose to work with these kids. This is a tough topic and can be difficult. Consider reflecting on that passion during trying times. Proactively, you must learn strategies to use in your practice.
Why Behavior Is Important
All behavior has a function.
When we look through the sensory processing lens, we find many children struggle with the effective processing of information around them
Optimal function of our bodies occurs when our sensory and motor systems are strong and able to adapt to the demands of the environment
When our body's systems are not integrated to form a strong foundation, difficulties in many areas occur
Let's talk about why we care about behavior. I can guarantee you that no one wants to fail. We all want to succeed as therapists. Keep in mind that this is the main take away here. Not only do we want to succeed as therapists, but we want to succeed as human beings. Moreover, this is also true for children. If we keep this in the back of our minds, we can have a mindset shift when working with these kids.
As occupational therapists looking through the sensory lens, we understand sensory information processing and motor and sensory system regulation and incorporate vision, proprioception, and vestibular senses to modulate everyday activities. We also understand when our body is not fully integrated to build a strong foundation, this greatly affects our functioning.
After receiving my doctorate in occupational therapy, I was taught not to use the word "function" but instead to utilize words such as "optimal performance" in occupation. This relates to when we are strong, well-balanced, and can meet the demands given to us. I think this is a big challenge for our children. When the child is exhibiting behavior difficulties, they do not have the skillsets to meet those demands. They either cannot succeed, or they have not been given the skills to succeed. That is to say; there is a reason why they are showing a specific behavior. I like to think that all behavior is communication. As occupational therapists, we recognize the need to integrate our bodies and the capacity to handle these things thrown at us. Life moves very quickly, and it is not a static thing. We need to understand that we can have trouble at any point when things get unpredictable.
Diagnostic & Statistical Manual V (2013)
Autism (299.00) diagnostic criteria

Deficits in social communication and social interaction across multiple contexts
Deficits in social-emotional reciprocity
Deficits in nonverbal communicative behaviors used for social interaction incl. poorly integrated verbal and nonverbal communication
Deficits in developing, maintaining, and understanding relationships
According to The Diagnostic and Statistical Manual of Mental Disorders (DSM–5), autism spectrum disorders have social communication deficits. In fact, we see foundational communication deficits in multiple contexts, including at home with families, church, community, school, or anywhere the child is. There is also difficulty receiving and understanding social-emotional pieces of information. In this case, it is called social-emotional reciprocity.
An example of social-emotional reciprocity is going to the store. When we go to the store, we need to be able to look around the store to measure what is going on in our environment. Perhaps, this was the store where there was a spill, and maybe someone fell? You walk into a store, and you take the pulse of the setting that you are in. On the other hand, social-emotional reciprocity can be very difficult for some of our kids with autism, or the ability to "look and read the room." We can see how communication issues can be extremely challenging.
For instance, how would you feel if you had your tonsils removed or had severe bronchitis, and your primary mode of communication was impaired? In fact, I had my tonsils out twice in my life. The most recent was three years ago when they grew back a second time. In any case, I am a talker, and it bothered me as I could not verbally communicate effectively with those around me. I had a certain degree of frustration. I want you to put yourself in the shoes of these children, young adolescents, or adults, and think how frustrating the situation would be. Likewise, imagine how complicated it is to build relationships for these individuals. What if you could not read others' nonverbal communication? This is something in which we see all too often with children who have autism.
Autism: The 'Fruit Salad' Model
I want to mention that while someone might have a disability or something going on in their lives, this does not mean that the disability itself is the only thing that contributes to their deficits. Keeping this in mind, know that we are humans by nature. I am a human being born with genetics and predispositions to certain medical conditions. Due to my genetics, I have blonde hair and brown eyes. I cannot change my genetics. Given that, my environment also shapes me. The environment includes my setting, what part of the country or world I was raised in, how I was raised, and my cultural beliefs.
Understandably, every child is born with different genetic traits, environments, cultural beliefs, and family values, as noted in Figure 1.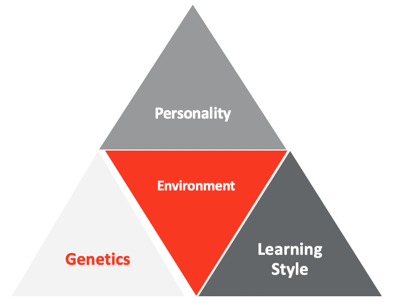 Figure 1: Fruit Salad Model adapted from Donna Williams' The Jumbled Jigsaw, 2005.
Let's discuss personality when working with children who have autism. Some children may be very easy going. By way of contrast, some kids may demonstrate challenging personalities. Maybe they challenge authority, or maybe they are thinkers. Let's try to put the behaviors we consider challenging into a good category to help them later in life. Learning styles when working with individuals with any disability, especially autism, can be complicated by nature.
Occupation is the Job of Living
Children learn through playing
Cause and Effect
Natural Consequences
Fine and Gross Motor Skills
Sensory Development
EVERY Person Wants to Succeed
As occupational therapists, we know children learn through play. In my pediatrics course, my students are learning the differences between play and therapeutic play. They are learning that through therapeutic play, children learn about cause and effect relationships, natural consequences and develop sensory, fine, and gross motor skills.
How Do Children Learn?
Watching and imitating others
We know babies are born with an unwired brain. Children start to learn during play activities, and in particular, cause and effect toys are useful. If a child is looking at a toy that lights up, they will be more willing to repeat the action. Natural consequences also play a role. If the child is hungry and the child eats, then they repeat that behavior. If you play peek-a-boo with a baby, the baby looks at you when you smile, and the baby imitates a smile back. Those are natural consequences or natural things that happen. Equally important is developing fine and gross motor skills and the sensory system wiring when learning to play. We start again with a loose thread that starts to build brain connections through interaction and play.
Trying and Succeeding vs. Trying and Failing
When we play finger games with children, "Where is thumbkin?" or "Peek-a-boo," children are learning through imitation and watching others. They also learn parallel play alongside peers, going to preschool, or when around cousins or siblings. Thus they are reference what the other is doing.
Use of Senses and Exploration
Children use their senses when exploring the grass with their toes or getting messy during feeding or feeling different textures. It is truly amazing when we see children learn through those activities. Yet, children with autism and special needs might have some challenges with imitating, trying something, succeeding, or using their senses for exploration.
Children with Special Needs and Autism: What is Difficult?
Learning through play, cause and effect, natural consequences, fine and gross motor skills, and sensory development is difficult for our children with special needs, particularly autism. The deficits we spoke of earlier in the Diagnostic & Statistical Manual V surrounding autism, like imitation, pose a challenge for children with autism. For example, they may not care about looking at another person. Observing another person may be too intense for them. Therefore, they may not try as hard or not attempt an action at all, as they are afraid to fail. Similarly, they may have failed so many times that they are scared to continue. There are countless points we have to remember which may have impacted them negatively. Older children with autism may also have experienced bullying, consequently being hurt over and over again and fearful of everything.
Interdisciplinary Evidenced-Based Interventions
Figure 2 shows some evidence on interventions with this population.