Question

What is the grip progression in children?

Answer
There is grip progression over time, as noted in Figure 1.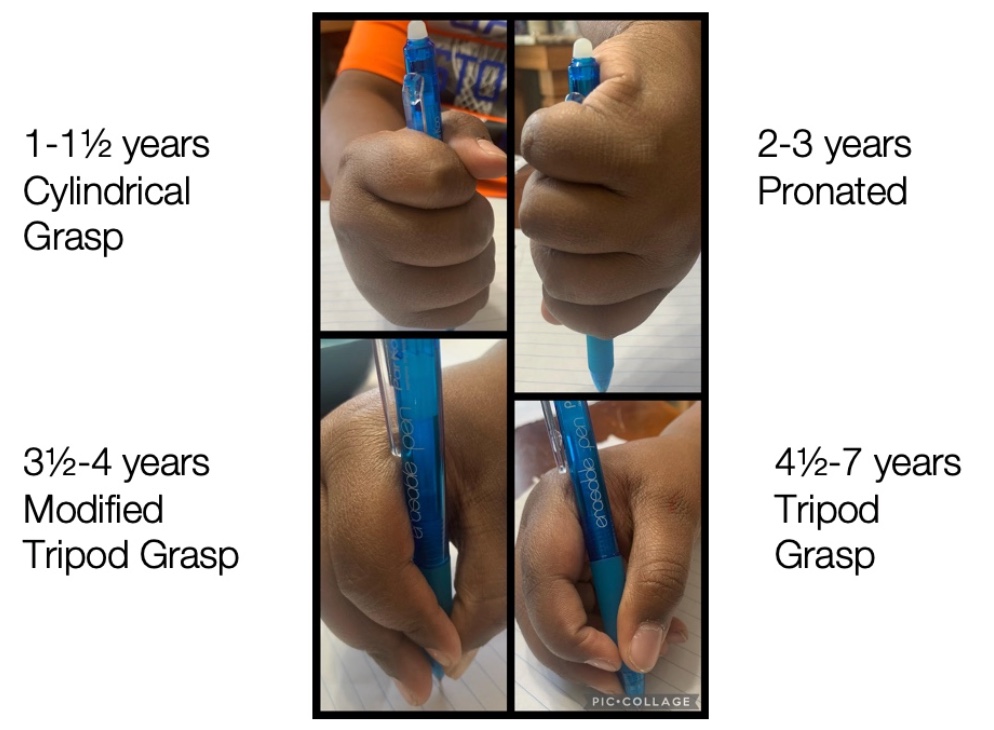 Starting at one to one and a half years, we see a cylindrical grasp or a palmer-type grasp. At two to three years, they move to a pronated grasp. At three and a half it moves to a modified tripod grasp. This looks very different in individuals, but many times, you will see an all finger or a four finger grasp. Finally, around four and a half to seven years, as they are getting into the school, we see more of a tripod grasp, as the intrinsic muscles tend to strengthen. Even though this is my child and an "OT" kid, he still wants to stabilize a little bit with his middle digit. It is still a functional grasp.