Quarterly Offerings by Top Presenters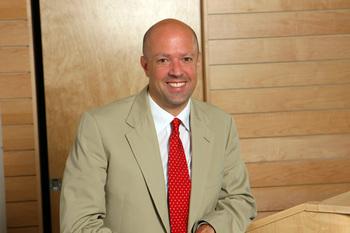 Stephen Page, OTR/L, PhD, MS, FAHA, FACRM, FAOTA
Our OT Neuro Series is organized by guest editor Dr. Stephen Page. It explores how occupational therapy can be used to increase function and independence following stroke and other neurological diseases. Dr. Page has applied various neuroimaging and molecular techniques to understand how, why, and in whom OT approaches are most effective.
Video Now Available
Video
Evaluating Motor Recovery after Stroke: Application of the
Fugl-Meyer

Assessment for the Upper ExtremityView Now
Presenter:
Lisa Juckett, MOT, OTR/L
Video Now Available
Video
Noninvasive Brain Stimulation For The Treatment Of Post-Stroke Neglect
View Now
Presenter:
Heather T. Peters, MOT, OTR/L
Video Now Available
Video
Yoga After Stroke: Does It Work and How Can I Use It In My OT Practice?
View Now
Presenter:
Arlene Schmid, PhD, OTR
Video Now Available
Video
Performance Based Cognitive Assessment After Stroke
View Now
Presenter:
Glen Gillen, EdD, OTR, FAOTA
Video Now Available
Video
"Arming" You with Therapies: Evidence Based Techniques for Upper Extremity Motor NeuroRehabilitation
View Now
Presenter:
Stephen Page, OTR/L, PhD, MS, FAHA, FACRM, FAOTA
Video Now Available
Video
Applied Neuroanatomy: Motor Tracts for Occupational Therapy Practice
View Now
Presenter:
Dr. Andrew Persch, PhD, OTR/L, BCP
Video Now Available
Video
Applied Neuroanatomy: Sensory Tracts for Occupational Therapy Practice
View Now
Presenter:
Dr. Andrew Persch, PhD, OTR/L, BCP